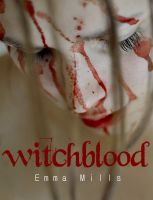 Firstly
I'd like to apologise for not updating this blog as much as usual. My Meningitis recovery is taking longer than expected and boring the pants off me! But enough of that...
Have
you noticed... Witchblood is currently FREE! Whats more, it is free on Amazon UK which is a first! So now if you haven't yet read Witchblood you can grab it for your Kindle in the US or UK free and if you have an ipad, Nook or other reader you can download it free from B&N or Smashwords. All I ask in return is if you like it, recommend me to your friends and leave a review on Amazon or Goodreads.
Here
are the links:
http://www.amazon.co.uk/Witchblood-ebook/dp/B006VD5QLI/ref=sr_1_1?ie=UTF8&qid=1326705501&sr=8-1
http://www.amazon.com/Witchblood-ebook/dp/B006VD5QLI/ref=sr_1_1?s=books&ie=UTF8&qid=1332665486&sr=1-1
http://www.barnesandnoble.com/w/witchblood-emma-mills/1108648281
https://www.smashwords.com/books/view/121225
Now
for some more exciting news... After much thought and deliberation I have decided to change the Witchblood cover, and thanks to my lovely cover artist I have the perfect image. I can't wait to share it with you! And to co-oincide with the new cover reveal I have another fantastic giveaway, and this time it's UK-wide with locations in London, Scotland, York & Blackpool. So keep an eye on my page over the next few weeks and watch out for the new cover!
For
my lovely state-side fans, I'm still trying to come up with something for you...but you live in such a huge country ;-) If anyone would like to offer any suggestions I'm open to ideas... I know other indie authors do booksmarks, postcards & t-shirts... would you like these?